Class Leading API Platform
Engineer specializing in Laravel and Vue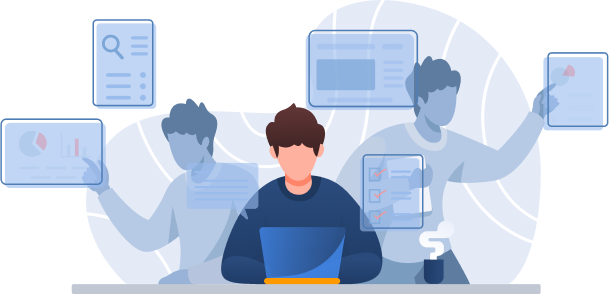 You've come to the right place if you are in search for a world-leading expert in the field of engineering enterprise API platforms and custom backend system, specializing on Laravel and Vue. API (Application programming Interface) plays a critical role in delivering and receiving data and sharing services, which will enable you to adapt to your market and customer needs.
My name is Sam. I'm here to provide you with the perfect solution for your technical, web developing and eCommerce needs. Contact me today at MONKEY iDESIGN for free consultation.
My skills are available for hire on an hourly rate, ($12.50/hour) if you have a long-term project in mind.
Everything you need in just one package as standard
With the right help, building and managing your business website/application is no longer a dream. Here at MONKEY iDESIGN, I can build your next custom software to take your business to the next level. Backed by over 10 years of business experience in designing and developing, you're assured of an industry leading solution that's just right for your business needs!

Backend application for web apps development

Front-end development and building your admin web-apps

Large scale applications and target server-side via nuxt

Secure api for your development process

Flexible ux/ui and complex applications to match your business.
Speed up your marketing via WordPress to market your products

The most flexible ecommerce platform to grow your business.

Reliable, scalable, and inexpensive cloud services.
Building a Small Business
Website with WordPress
Perfect solution for small businesses
Build your custom eCommerce store with WordPress/WooCommerce
Start your next eCommerce site with WooCommerce plug-in. WooCommerce is a secure and extremely adaptable solution for your WordPress based eCommerce website.
With a user-friendly backend interface, you can easily customize and expand your store. It's just simple!
Custom theme: Regardless of what type of products or services you sell, you will have a fully customized theme that will suit your business goal and will attract new customers. Our efficient development will allow your store to be lightweight, which translates to fast-loading experience for the end users.
Custom API: MONKEY iDESIGN will help build custom API endpoints/REST APIs, which will enable you to not just fetch data from the backend system but also insert, update and delete data too. Our custom designed APIs will enable your WordPress backend system to synchronize with your external applications (including those that are written in languages other than PHP) so that you can create, update and Delete products and contents without manually editing your website.